DMK TOWING & RECOVERY LLC
Heavy Duty Towing Service Chicago
It doesn't matter where your trucks are, or even how bad your tractor trailers might be stuck, our team of experienced heavy duty tow. Can get you out. Our Wreckmaster certified tow truck operators have more than 30 years of experience in the towing industry and have seen it all. We have the know-how and state-of-the-art trucks and equipment to get your heavy truck, or semi back on the road, with zero downtime.
Towing And Recovery Chicagoland Area
DMK TOWING & RECOVERY is available any time of the day or night to get you out of a mess. When your trucks and equipment are down it seriously affects your bottom line. Our job is to decrease downtime so that you can continue making money. We can tow and recover anything from a rolled over 12 passenger bus to a fully loaded tractor trailer. Do you have a submerged piece of construction equipment? Well, we have experience in this area as well. We also provide light medium service to all areas of Chicago including Downers Grove, Hinsdale, Westmont, Bedford Park, and more.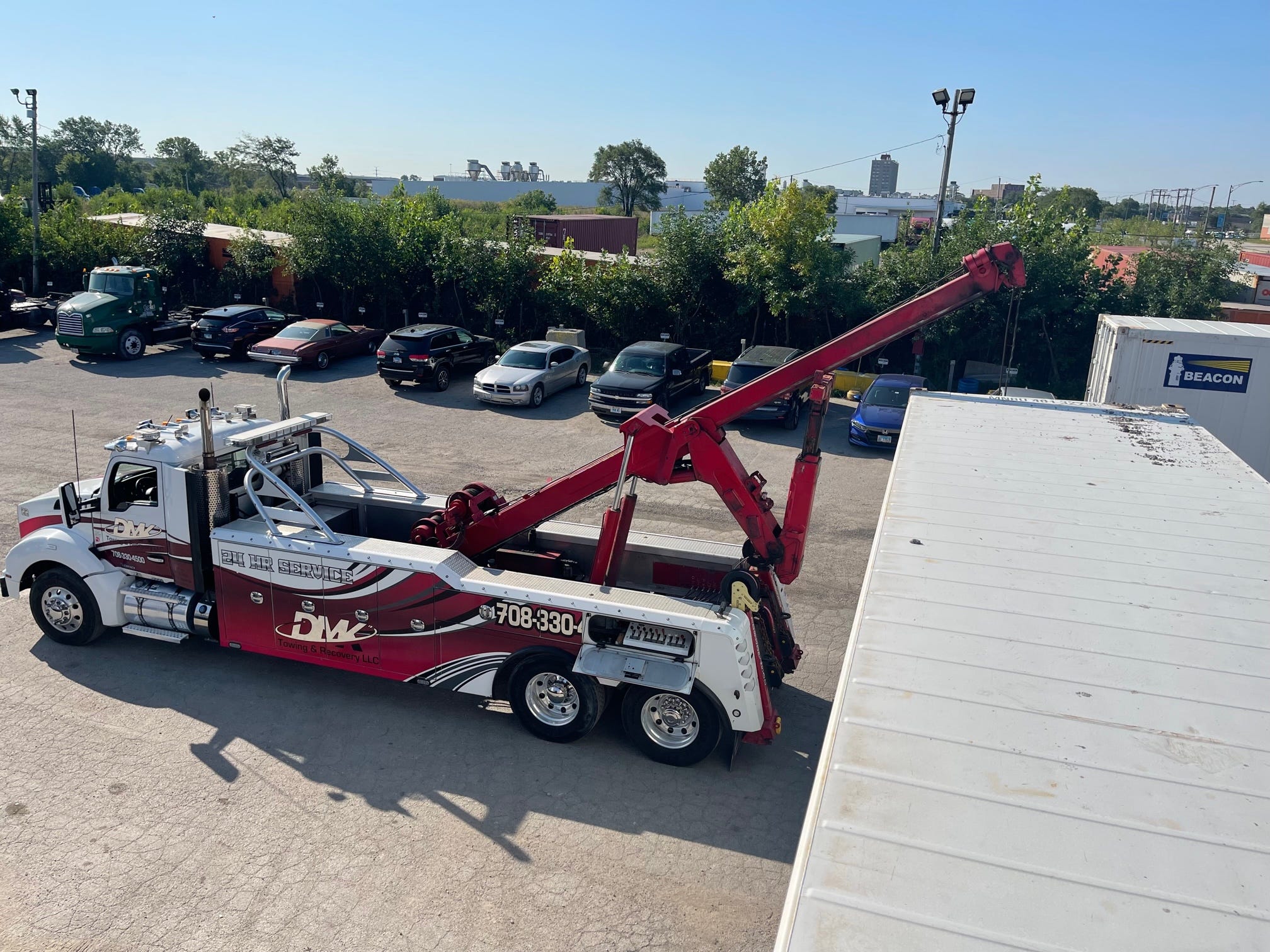 Load Shifts And Transfers
Did you know that if your tractor is overweight we can help by providing a load shift? There's no need to stay stuck at the scales because DMK Towing never stops. We have the equipment and docks, when necessary, to facilitate a load shift or load transfer on our property. And we can even come to you for a load shift. We have the forklifts, skid steers, pallet jacks and wrap, if necessary, to get you 100% legal and back on the road.
No need to continue down the road with an unhealthy load that's in danger of putting you on your side. Let our crew unload and reload your pallets so that you're legal and safe.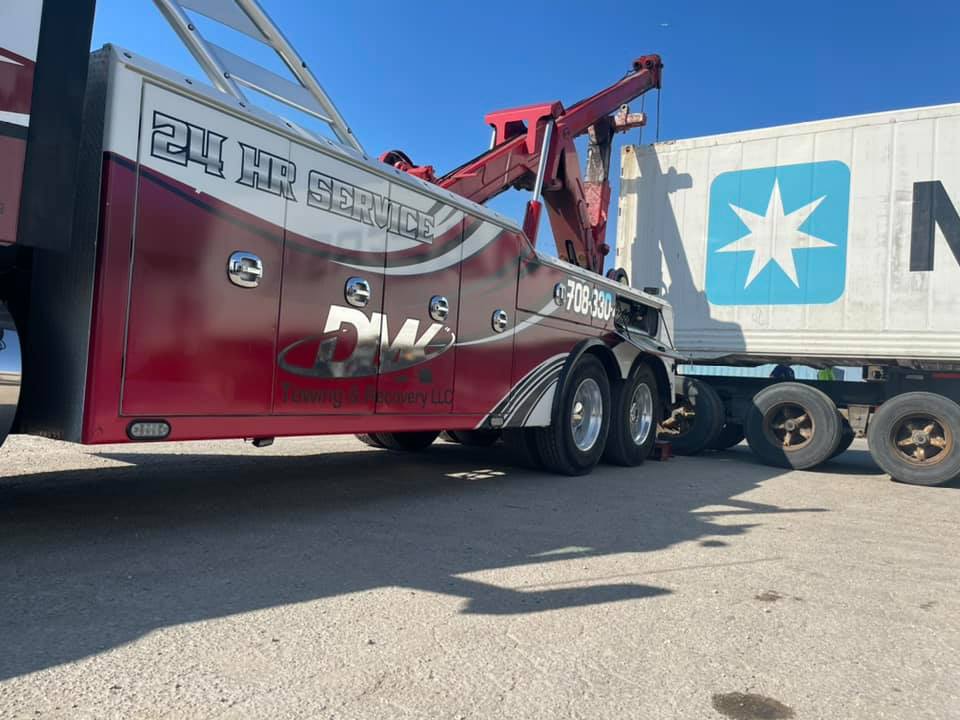 Semi Truck Towing
Is your truck driver out of hours? Or, did your truck driver go missing on the job? When this happens you don't want to have your truck, trailer, and cargo stuck just anywhere. Rather than waiting it out or hoping the driver returns, call DMK to go get your semi truck. Our service area includes the entire Chicagoland area. We'll go get your property and tow it back to our secure storage facility for safe-keeping.


Heavy Duty Towing Experts
Our semi-truck towing in Chicago is great but do you know where we really shine? It's our customer service that allows us to stand out from the other towing companies around. We happily provide heavy towing, light duty towing, and heavy equipment transport services on a 24 hour basis because we care about our customers.




Semi Tractor-Trailer Towing
Motor Coach Towing
Diesel Pusher Towing
RV Towing
Construction Equipment Transport
Heavy Truck Winch Outs
Trailer Load Transfer
School Bus Towing
Roll Over Accident Recovery
Load Shifts